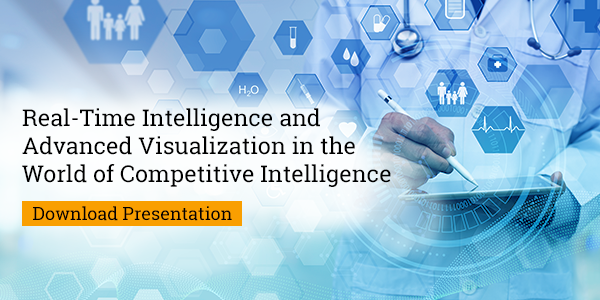 Did you miss our presentation at Pharma CI - EU 2021 virtual event or would like to download a copy of our presentation?
"Real-Time Intelligence and Advanced Visualization in the World of Competitive Intelligence"
Our paper discussed how Borderless Access used real-time intelligence to ensure accurate mapping of medical oncologists and hematologists treatment practice for renal cell carcinoma (RCC), documenting competitive drugs and their prescription drivers. And thus helped our client, a global pharmaceutical company, to monitor the awareness, perception, and behaviour of medical oncologists and hematologists in the treatment of RCC.

Request a copy of our presentation and you can send us a note if you would like to discuss the various possibilities and benefits digital patient journey mapping has to offer for your business requirements and how BA Health can help you achieve them.
---
BA Health provides a world-class synergy of primary market research, business intelligence, and reporting and analytics services to global healthcare, pharma and biotech, life sciences, and medical devices companies.
Our real-time healthcare insights capabilities include:
---
Need tailored solutions for your healthcare research challenges? We can help!